Date Added: July 28, 2014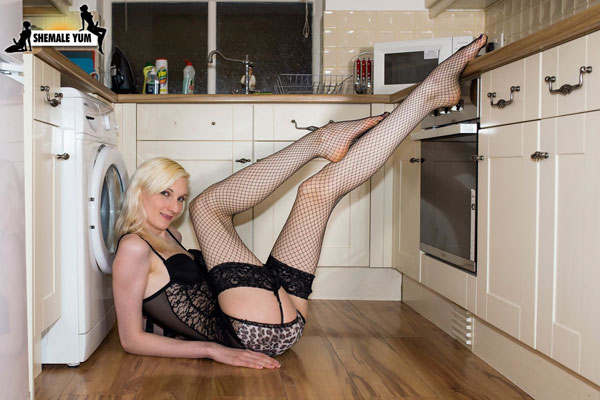 British Tgirl Lexi Lewis returned to the pages of Shemale Yum recently to show off those incredibly long legs of hers again… and a bit more. Turns out, Lexi Lewis was just coming out of her shell in her first shoot for the site, but this British Tgirl was saving up the good stuff for her return shoot!
I would say that the current "gape queen" of Shemale porn is Kimberly Kills, (who also has appearances on Shemale Yum showing off her prowess) but Lexi Lewis may be giving her a run for her money. The size of this purple dildo that Lexi Lewis shoves up her British Tgirl ass isn't as large as some of the ones that I've seen Kimberly Kills handle but pretty close. These two girls should have a dildo-off… what do you say?