Date Added: September 16, 2013
You know, I never really considered British Tgirl Holly Harlow as a "top", but it seems that she definitely loves fucking pussy as you can see from this scene of hers at Shemale Club. Post-Op Shemale Danielle Foxxx looks like she is about to smother TS Holly Harlow with her pussy before letting her fuck it!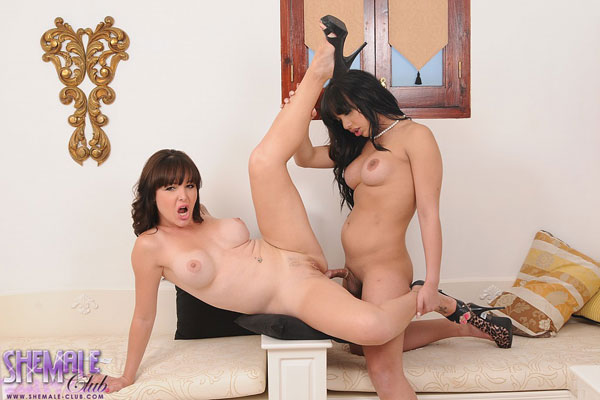 Danielle Foxxx and Holly Harlow make such a cute couple in this Shemale Club scene. Danielle must really love getting her pussy pleasured first by Holly Harlow's tongue and then later by her Shemale cock. As for her part, I'm absolutely sure that Holly Harlow loves fucking that sweet, wet pussy that Danielle has now!