Date Added: June 6, 2014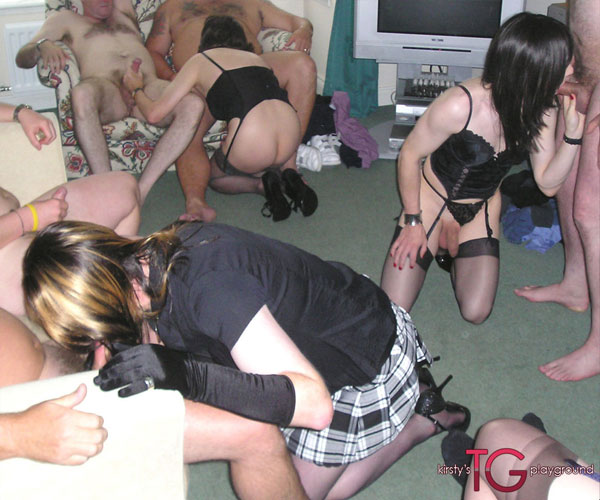 Take a look at this first picture and tell me that you wouldn't want to be a part of the action here at Kirsty's TG Playground! I mean, how much fun would it be to be one of these guys just sitting there with a hard cock, knowing that you're about to be serviced by one or all three of these British Tgirls?
Sometimes you have just got to scratch your head and wonder to yourself where are these kinds of parties where you live, right? Clearly, these guys know where the good stuff is and where they can find horny British Tgirls to satisfy their perverted urges. Kirsty's TG Playground is always hosting these awesome fuck parties and you've got a front row seat to the action. Check it out today!