Today we're taking a little break from British Tgirls to head on over to the Italian Tgirl site, Andrea Nobili Productions, where we're checking out some naughty Tgirl Nurses! It is only fitting for this time of year to feature some sexy Shemales in outfits, and Gisele Mallman and Laviny Albuquerque are nothing if not naughty!
I always think it is kind of funny that an Italian based Tgirl site features Brazilian Tgirls on it, as if there aren't any Tgirls in all of Italy. Still, I think it really doesn't matter when it comes down to the action, what nationality the girls are, as long as the action is hot and sexy. Andrea Nobili Productions really knows how to features some sexy Tgirls who just love to suck cock, get fucked, and do some hot fucking of their own!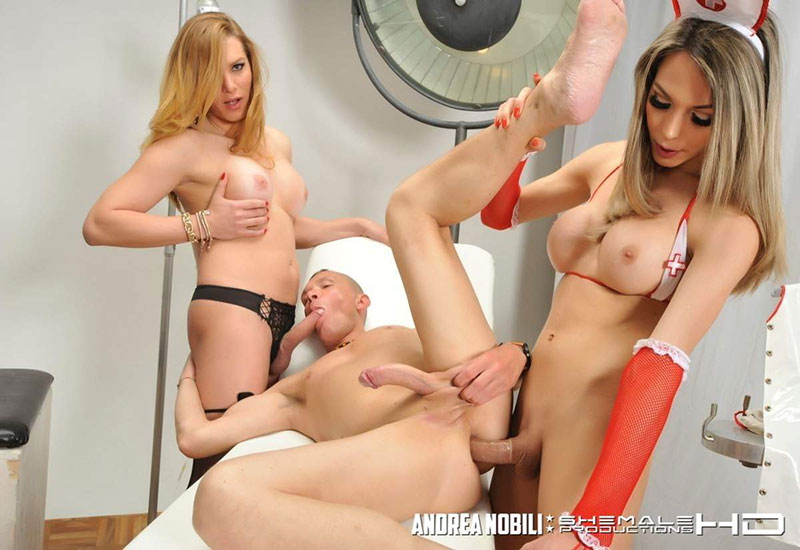 WATCH MORE NAUGHTY NURSES FUCKING AT ANDREA NOBILI PRODUCTIONS!