If you've been browsing Tgirl porn sites recently, you may have noticed this fiery, red-haired girl pop up on a few of them, and you've probably wondered when she was going to come on back for more. Well, the beautiful British Tgirl Mia Maffia is back in action over at Shemale XXX, and for those of you itching to see her in some hardcore action, this is one GREAT scene to watch!
British Tgirl Mia Maffia is definitely one of those girls that looks wild and fun… you know the kind that you want to take out for a drink on a Friday night to blow off some steam? Personally, I just love Mia Maffia, and this set over at Shemale XXX, is certainly one of the best scenes to date. Just love the high heeled boots…!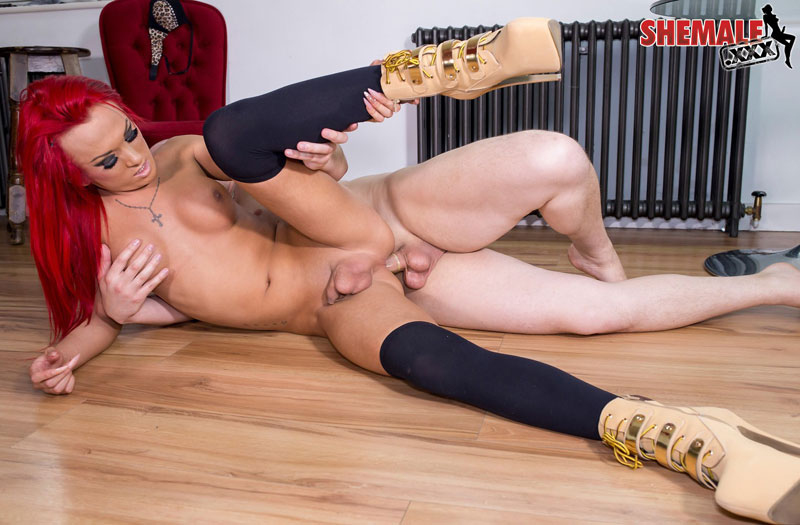 COME CHECK OUT MORE BRITISH TGIRL MIA MAFFIA AT SHEMALE XXX TODAY!