Italian Shemale Sabrina Fernandez has one great big Tgirl cock, I'll give her that! As you can see from her set on Andrea Nobili Productions, besides having some great hair and a great smile, Sabrina also has one of the biggest Shemale cocks that I have ever seen! You'd think the guy that they've paired her with would be feeling some trepidation when confronted with Sabrina's big cock…
But, when you look at this picture of him getting fucked by Sabrina, it looks like it is just another day at the office for him! I guess he gets his ass filled up with huge Shemale cocks all the time… Looks like Sabrina Fernandez got there a little to late to break this stud in!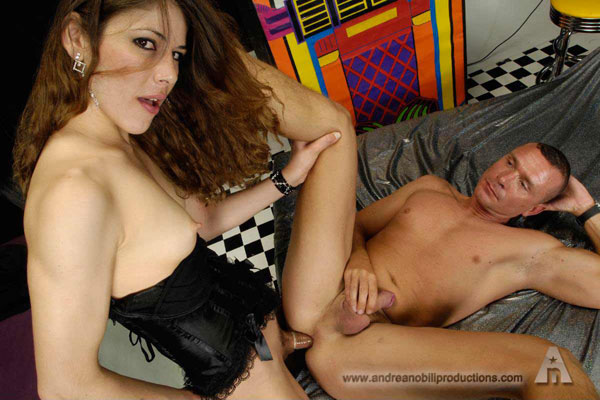 COME CHECK OUT MORE ITALIAN SHEMALES ON ANDREA NOBILI PRODUCTIONS!