It looks like British Tgirl Karla Cox is making the rounds on her girlfriends' sites, and here we find her getting cozy with the beautiful Angelina Torres! Don't these two beautiful girls look so natural and comfortable with their legs entwined around each other as they share a nice embrace before their scene?
Of course, you know that when you've got two horny Tgirls together in one room, things are not going to stay calm and collected for long. Pretty soon, Karla and Angelina are busy getting a little more 'intimate' with each other, and if you're a Karla Cox or Angelina Torres Fan, this is some great action that you don't want to miss!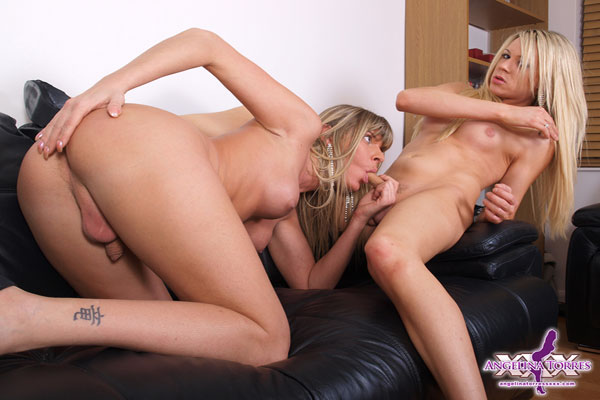 COME CHECK OUT MORE BRITISH TGIRL KARLA COX ON ANGELINA TORRES' SITE!