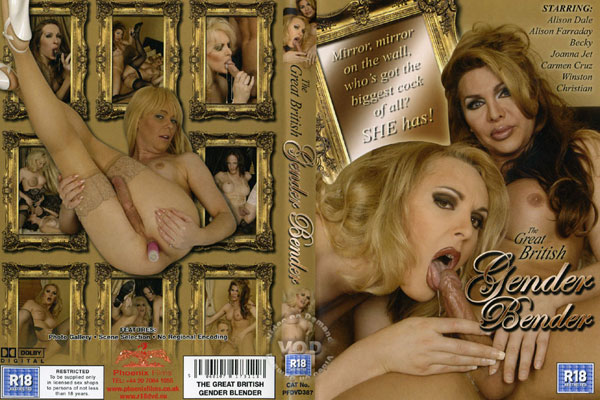 It seems that the way of DVD's and even Blu-Ray discs are going more and more the way of the dinosaur in favor of Video on Demand sites, and why not? Who wants to wait anymore for porn to hit your mail box when you can check out your favorite DVD's and even individual scenes from sites like Grooby Video On Demand!
Check out this sexy release of The Great British Gender Bender featuring the lovely British Tgirls, Joanna Jet, Becky, Alison Dale, and others! I have to admit, I've been a Fan of Alison Dale for quite some time, as well as the other girls. Something about Alison Dale though is really hot and she has made some really great scenes throughout her career. Watch her and Carmen Cruz get hardcore instantly on The Great British Gender Bender today!
WATCH THE GREAT BRITISH GENDER BENDER INSTANTLY ON GROOBY VoD!