The lovely British Tgirl Jennifer English made her third appearance at Shemale Yum a few weeks ago, and somehow, she almost slipped through my notice. In fact, if I wasn't flipping through some of the recent sets over at the site, I would have never noticed at all… Shame on me!
If you look at Jennifer English's three sets at Shemale Yum, I think that you'll be pretty surprised at the variety of looks she has. Her first set is classic office wear, her second, a bit fetishy. For her third set, this sexy British Tgirl is sweet and sexy in a cute dress and stockings. Awesome to see Jennifer English reappear and we hope to see lots more of her in the future!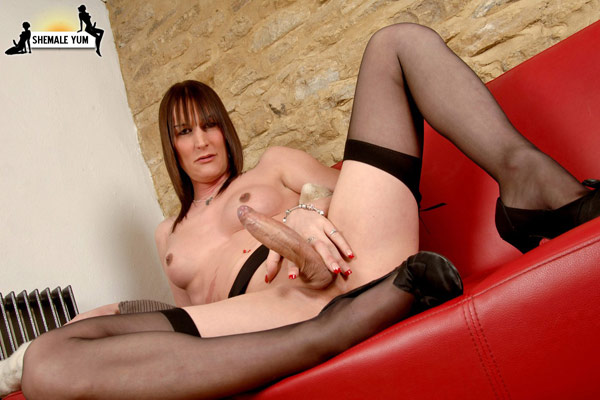 COME WATCH MORE BRITISH TGIRL JENNIFER ENGLISH AT SHEMALE YUM!