TS Jordan Jay made a stunning debut on Shemale Pornstar earlier this month and now you can also find this British Tgirl beauty on the pages of Shemale Yum! If you read my first post about Jordan Jay, you'll already know that I'm a bit smitten with her at the moment… well, this shoot for Shemale Yum ain't gonna help cure that malady.
Jordan looks so hot in this shoot that I wanted to include all 250+ photos in this spectacular gallery but alas, I had to settle for just three. Says Jordan in her biography page:
I take pride in my appearance; pampering myself, sunbed, love hot guys with a fit body! and especially love sex!
Well, that's a good thing because something tells me that Jordan Jay isn't ever too hard up for guys willing to have a tumble in the sack with her!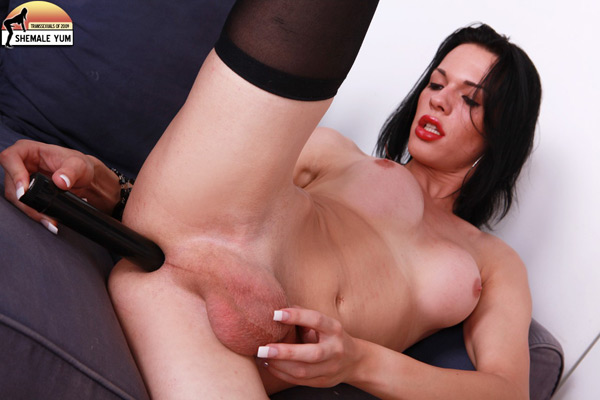 COME CHECK OUT MORE BRITISH TGIRL JORDAN JAY ON SHEMALE YUM!