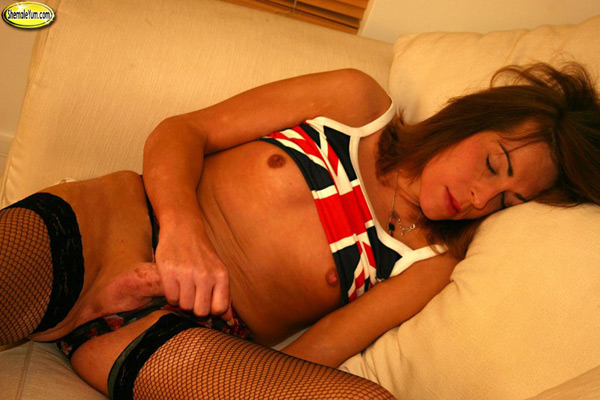 I was flipping through the pages of Shemale Yum searching for some more British Tgirls to feature here and I came across this older set from a cutie named, Alison. I suppose I probably shouldn't really use the term, 'vintage' here since this set is only from 2006 but man… doesn't that seem like SO long ago!
Anyway, I thought it would be nice to get some British colors up here for a post or two so here is British Tgirl Alison who is obviously enjoying herself. It would be interesting to see where and what Alison is up to these days… in fact, it would be fun to know where all the 'older' British Tgirls are these days… There really aren't that many British girls who have made it to the 'Shemale Pornstar' level of success… who's gonna change that?
COME SEE SOME MORE BRITISH TGIRLS FROM THE PAST ON SHEMALE YUM!