Who knew that the well manicured hand of Hot Wendy Williams was able to reach across the oceans to our good friends in the UK to coax British Tgirl icon Joanna Jet to a guest gallery shoot! This set is actually from a while ago (these days, Joanna is sporting short cropped hair) and one has to wonder, what sort of hotel allows Tgirls to sit poolside and play with their toys… I want to stay there!
I've never really taken a good look at Joanna Jet before but wow… has she got some awesome legs or what? I just love seeing them up in the air like that too…definitely one of the positions I like my British Tgirls in! Joanna's actually got quite a few sets on Hot Wendy Williams as well as some great videos so stop on by and check'em out!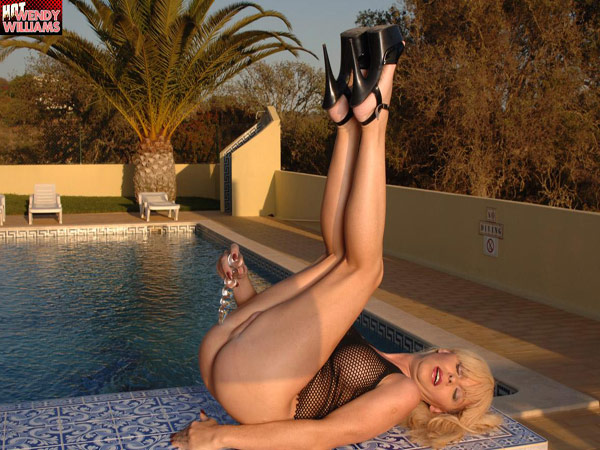 CHECK OUT MORE BRITISH TGIRL ICON JOANNA JET ON HOT WENDY WILLIAMS!