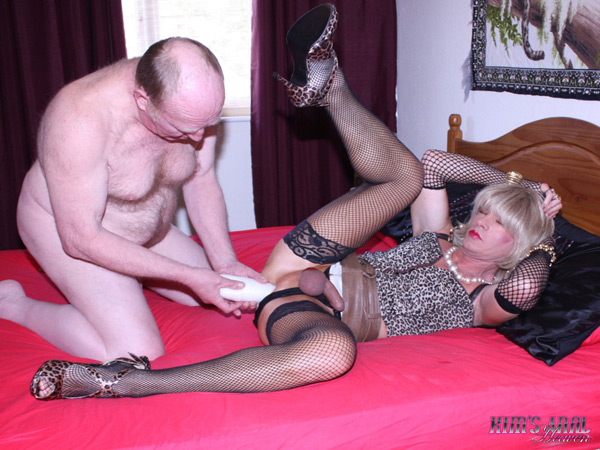 Those of you who are Fans of British Tgirl Kim already know that this is one girl who has a major kinky side. Usually that involves having her ass assaulted by huge dildos or hard cocks, but sometimes, it takes both to satisfy Kim's sexual appetites!
Here we find a Fan of Kim's trying as hard as he can to satisfy her with a massive dildo at Kim's Anal Heaven. But, try as he can, it just isn't enough! Even his warm, wet mouth can't bring Kim to orgasm. It isn't until she gets her face pushed into a pillow and ridden hard like a bitch in heat that Kim is able to get off!
WATCH BRITISH TGIRL KIM GET HER ASS ABUSED AT KIM'S ANAL HEAVEN!