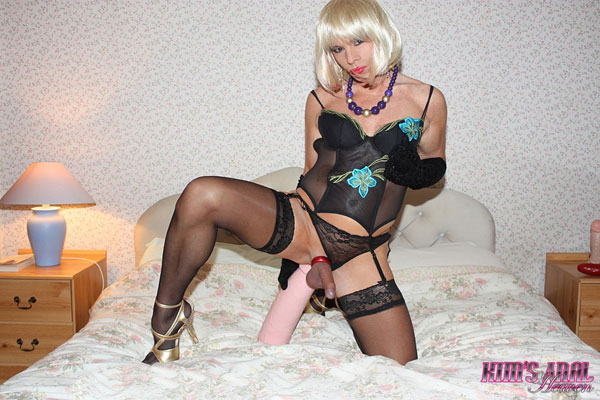 You have really got to wonder at what point British Tgirl Kim will go too far over at Kim's Anal Heaven. I mean, it would seem that the human body, specifically the well used ass of Kim, can only take so much. And yet, we are proved wrong time and time again by the size of the toys that Kim's sticks up her bum!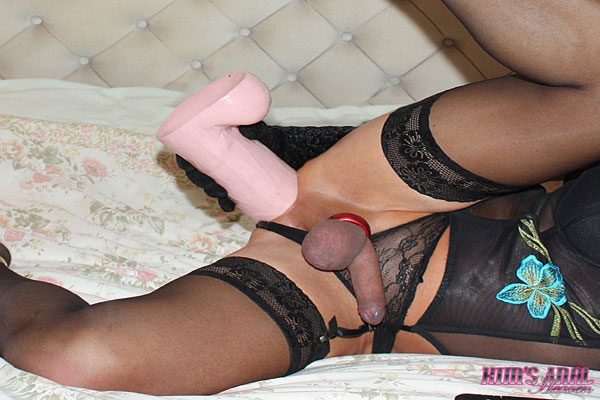 This recent set at Kim's Anal Heaven shows just how elastic that British Tgirl ass of hers is. I cannot believe there is no trickery involved here, but you will have to believe it when you watch her ass open up for this massive dildo. For those of you who like your Shemales to gape wide, British Tgirl Kim has got a scene for you that will make your head explode!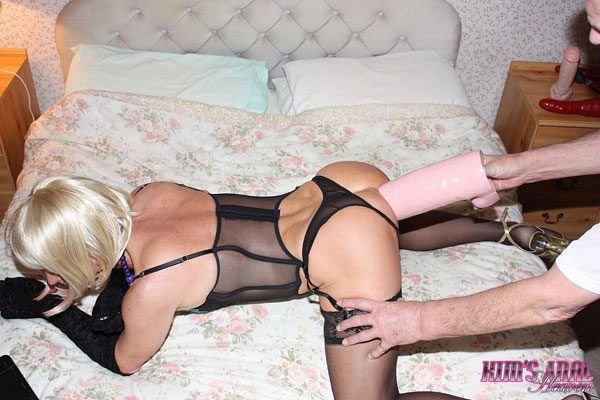 WATCH BRITISH TGIRL KIM STRETCH HER ASS AT KIM'S ANAL HEAVEN!