Here are some pictures from another mind-blowing set from British Tgirl Kim, featuring her extremely stretchy ass on Kim's Anal Heaven. When it comes to anal plunging, just look at the assortment of toys that Kim has to choose from? From the long and thin dildos to the big, fat stubby ones, I think Kim's got just about any situation covered.
I can't believe how hard British Tgirl Kim can get, even with a huge dildo shoved up her insides. Obviously, two little ones aren't even enough to satiate her sexual cravings but I think this one monster blue dildo just may be enough to get Kim to shoot her load on Kim's Anal Heaven!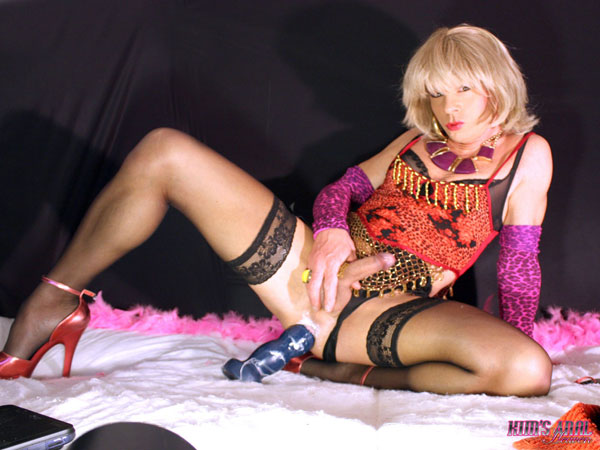 COME CHECK OUT MORE ANAL ACTION WITH KIM'S ANAL HEAVEN TODAY!