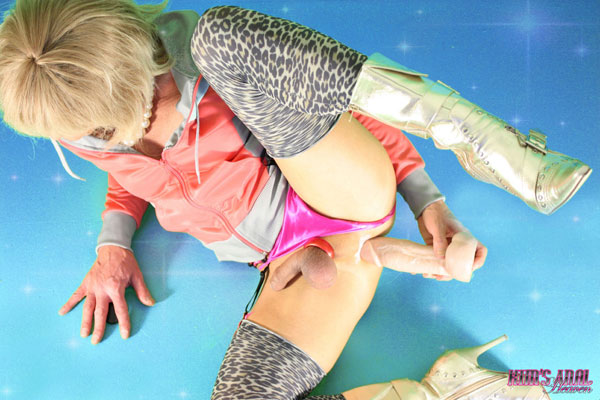 If you think that the dildo in this first picture is big enough to satisfy British Tgirl, Kim… think again! At Kim's Anal Heaven, only the biggest and thickest dildos will satisfy her craving for cock and her Members' craving for getting shocked and awed by Kim's anal insertions.
You may think that these pictures are Photoshop'd but trust me, besides the background, what you're seeing is absolutely real. Kim's ass can open up to accommodate some pretty large items, and as you can see, that includes this fist-sized dildo… right up to the base! If that doesn't shock you, or fill you with at least the tiniest bit of awe, you must know some really, really kinky British Tgirls!
COME CHECK OUT MORE EXTREME ANAL INSERTIONS AT KIM'S ANAL HEAVEN!