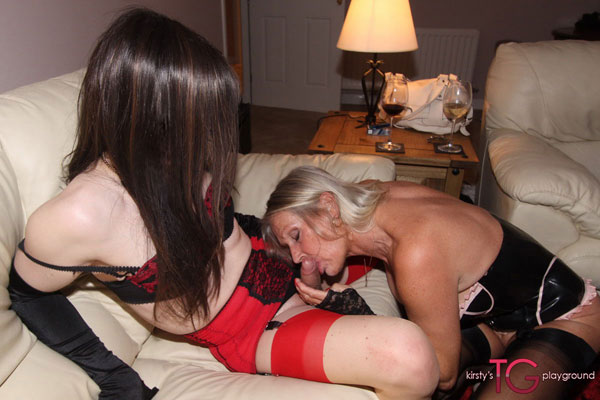 I am always marveling at the fun that British Tgirl Kirsty is having on her site, Kirsty's TG Playground. If you've had a little gander at the site, you know that it is definitely a playground over there… more like a free-for-all of hot, sweaty sex, featuring one of the most incredible British Tgirls around!
I don't think that I've ever seen Kirsty get this hard, so I'm thinking that she must be enjoying this little party a whole bunch! And really, what's not to love. She's got a nice warm mouth slurping on her Tgirl cock and a hard Admirer ready to fuck that tight ass of hers. I'm thinking it doesn't get any better than that for Kirsty, eh?
COME CHECK OUT MORE BRITISH TGIRL FUN ON KIRSTY'S TG PLAYGROUND!