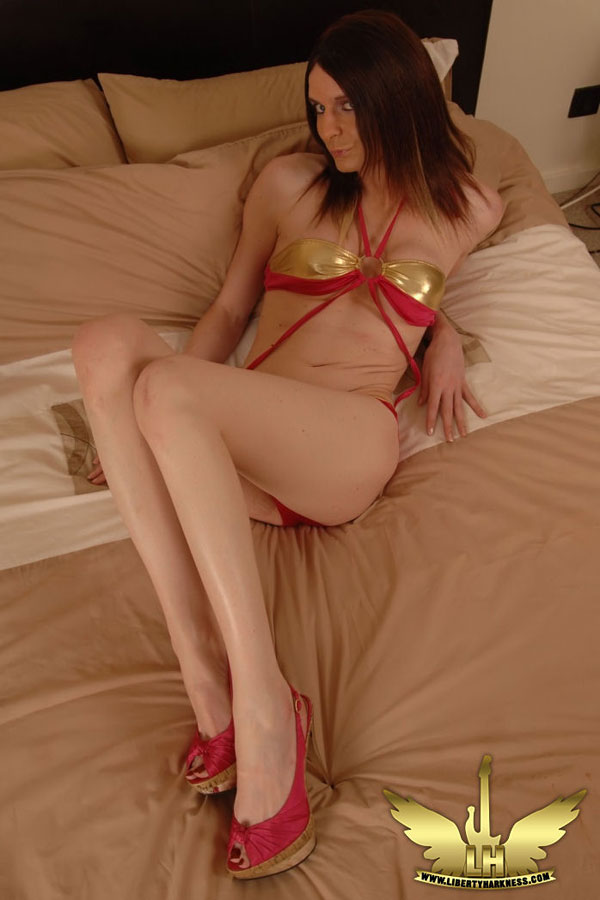 Rumors have been circulating about who is going to be attending this Thursday's T-Party at Blue Moon Nights, and this is one that you'll definitely want to make! I'm pretty sure that it will be a packed house this Thursday with the 2010 Tranny Awards just around the corner and a who list of Shemale Pornstars already confirming their attendance!
TS Libery Harkness is on the shortlist of girls who have said they will be attending the Tranny Awards event and I, for one, am definitely looking forward to seeing that gorgeous body of hers on the dance floor. Hopefully we'll be able to see her step on stage for an award or two too, so come on by and check her out in person! And while you're in the area, swing on by for this Thursday's T-Party too… think of it as a pre-Tranny Awards, pre-Super Bowl party!
COME CHECK OUT MORE BRITISH TGIRL LIBERTY HARKNESS ON HER SITE!