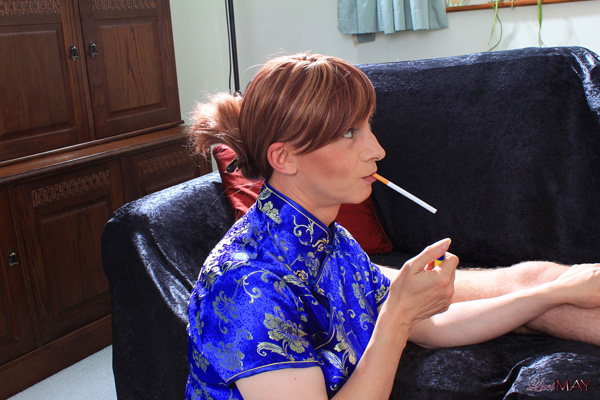 Now kids, I'm not saying you need to run out and grab some cigarettes but I know that there are those of you out there who enjoy taking a little drag every once in a while and even those of you out there who really have a thing for seeing a Tgirl light up a fag (as I think they're called in the UK).
So, these pictures of reigning British Tgirl Fetish Queen, Luci May should be a nice little treat for those of you who can appreciate a nice smoke. I like these pictures for the photography… I just love the way smoke looks on film… I'll stop before you start to think I'm a crazy pyro… Anyway… Luci May is certainly one British Tgirl that you should check out if your interests lean towards the fetish-y side of life. She's a bondage enthusiast, loves fetish clothing, and as you can see, loves to smoke. You'll be seeing some more of Luci May here on British Tgirls Blog but please, go check out her Official Solo Site for more!
COME LIGHT UP AND GET YOUR COCK SMOKED BY BRITISH TGIRL LUCI MAY!