Actually, I'm really not too sure who is welcoming who in this scene from British Tgirl Sammi Valentine: English Tgirl Rose! Honestly though, I don't think this is the time to get bogged down in semantics… this is the time to head on over to Sammi's site to check out this whole scene!
I don't know about you but I'd love to see more of this new English Tgirl, Martine… looks like Sammi got more than an eyeful and now it's time for her to be introduced to the rest of the world! From what I can see, I'm betting that she'll have a few Fans in no time. So, if you're like me and want to see more Martine, and of course, Sammi Valentine, head on over to her Official Site and get to it!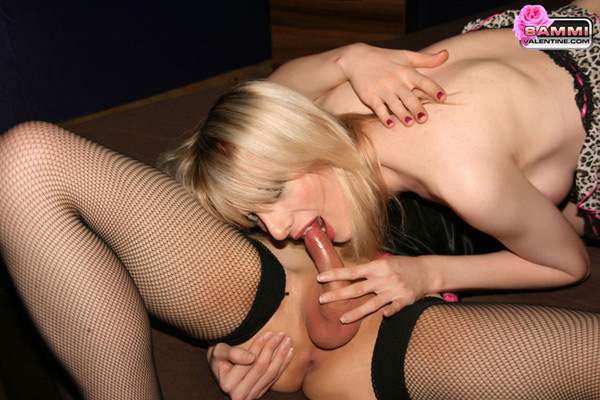 COME CHECK OUT MORE BRITISH TGIRLS ON SAMMI VALENTINE'S SITE!