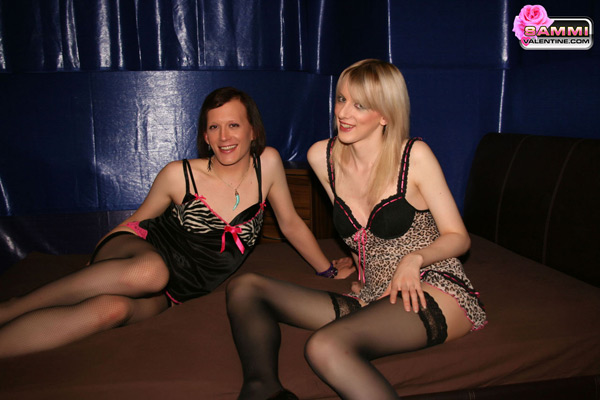 Our last post featured British Tgirl Martine in her debut set on Shemale Yum. Well, just in case you want to see more Martine (and who doesn't?), here are some pictures from her first appearance on The Official Sammi Valentine Site, sharing a couple of sweet kisses with The English 'T-Rose herself! So, do we have Sammi Valentine to thank for introducing the lovely Martine into the seedy world of Shemale porn? If so, I'd like to personally thank them both… Well, me and my little friend…
Anyway… Wow. Don't these two British Tgirl Babes look hit? Just look at them all gussied up in stockings and cute little outfits! I think I'll pull up a chair and watch this hot British Tgirl action unfold on Sammi Valentine's Official Site!
COME WATCH THE HOT ACTION WITH MARTINE AND SAMMI VALENTINE HERE!