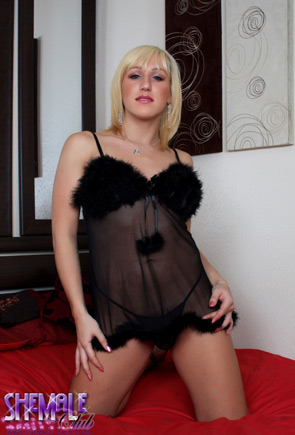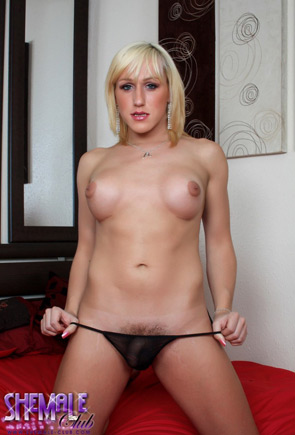 You never know what kinds of hidden talent are to be found in the Transsexual community. Even though to many of us, it's easy to think of the girls as just another 'pretty face,' there is a load (no pun intended there) of talent just waiting to explode (ok… maybe a little punny). Take for instance, the beautiful Melissa Mendez.
Here are some pictures from a past shoot on Shemale Club and perhaps one of the last Melissa Mendez shoots ever! Turns out that Melissa has a blooming music career and has left the porn world to concentrate her efforts on that (stupid music industry!). I haven't been able to find any samples of her music yet but if I come across some, or anyone knows where to find them, I'll get them up here so y'all can have a listen. If you'd like to follow Melissa as she works on her new album, you can find her at the iMELISSAuk Twitter. And, all you UK guys out there… please be sure to go out and see Melissa's concerts when she's playing in your area!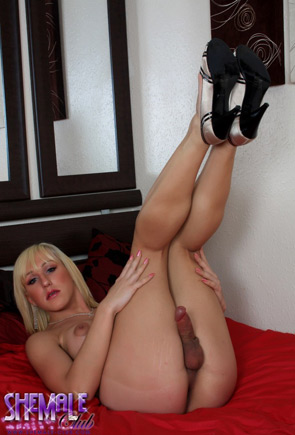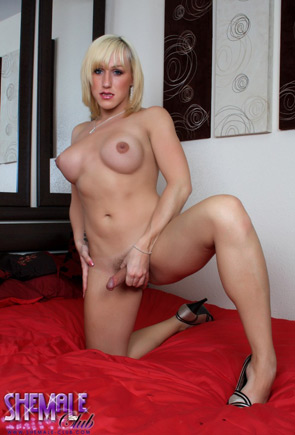 COME CHECK OUT MORE BRITISH TGIRL MELISSA MENDEZ ON SHEMALE CLUB!