Most of our readers are probably not out playing with dolls in their free time, but this is most definitely one Barbie Doll that I'd love to dress up and undress over and over again! The lovely British Tgirl Barbie Doll made her debut on Shemale Pornstar this past week and it's nice to see more and more British girls being represented on the site recently. Barbie actually lives in Spain but is a UK girl born, bread, and at heart and that's good enough for me to feature her here!
Members of Shemale Pornstar are already commenting on how beautiful this girl is, and I have to agree. I just love the tall and curvy look and Barbie Doll fits that perfectly. She may not have the stick thin look of the plastic doll but each and every one of those curves is totally luscious! Wouldn't you just love to be the 'Ken' to this British Tgirl Barbie?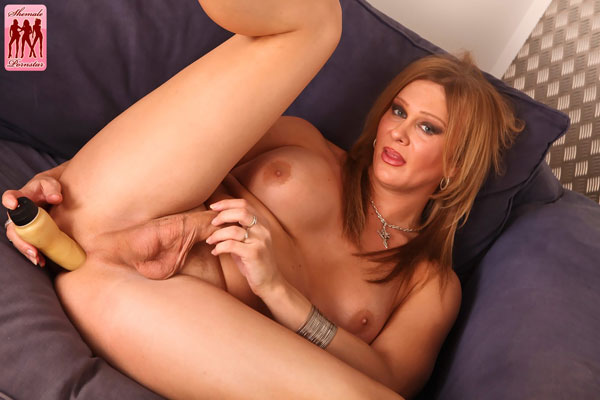 CHECK OUT THE DEBUT OF BRITISH TGIRL BARBIE DOLL ON SHEMALE PORNSTAR!