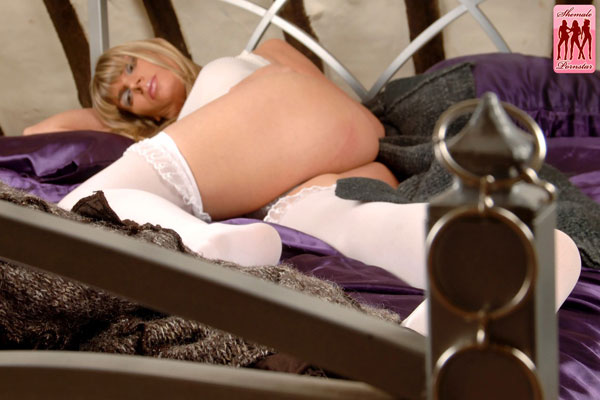 Spanish Tgirl Angelina Torres mades her hardcore debut on Shemale Pornstar this past week, and as you can see, it's a good thing that she finds some company! You almost feel sorry for this long-legged Shemale as she's stretched out on this bed all by her lonesome self…
Angelina is all smiles though once she has a hard cock in her mouth, pushing against the very back of her throat. And, of course, once she has spread that lovely ass of hers wide and lowered herself down, Angelina gets lost in lust as her hot ass gets fucked!
By the way, these pictures are taken by the lovely British Tgirl, Liberty Harkness, who has become quite the lens-woman recently! Hot stuff… keep it coming!
COME WATCH ANGELINA TORRES IN HARDCORE ACTION ON SHEMALE PORNSTAR!