British Tgirl Liberty Harkness is back at Shemale Strokers this week, and as one of the few girls that I can name who can 'self-suck', I think her appearance warrants a special mention here. You know, I've never actually met Liberty in person but from her pictures, she seems like a fairly tall girl so how she can fold up that body of hers and get her cock into her own mouth… scratching my head on that one!
Still, I know that this is a pretty popular thing for lovers of Shemale porn to watch, and Liberty is certainly one of the best at it! She sure is looking pretty sexy too for her Shemale Strokers shoot, although that's not a surprising thing. Love that long, red hair of hers don't you?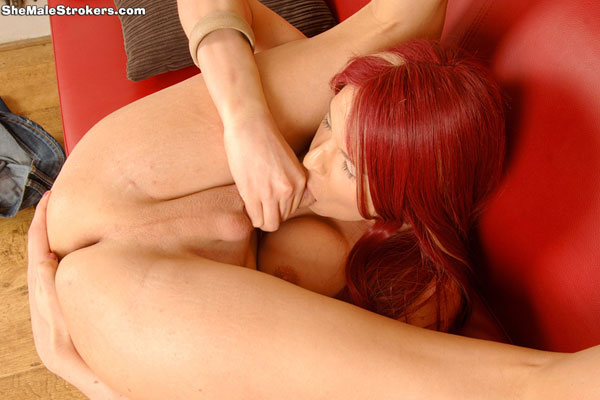 COME CHECK OUT MORE BRITISH TGIRL LIBERTY HARKNESS AT SHEMALE STROKERS!