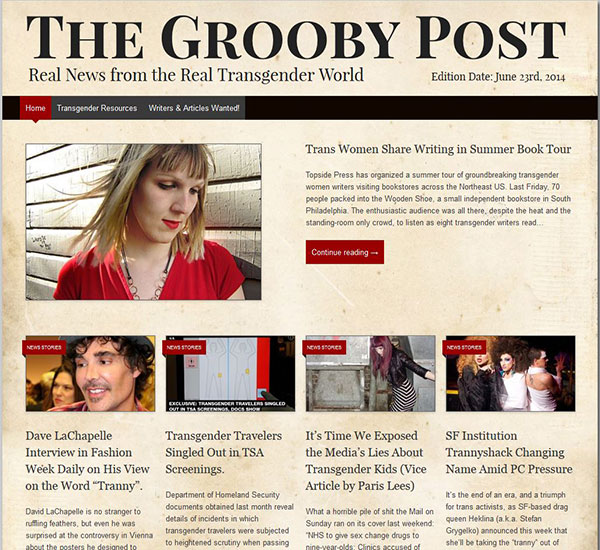 We'd like to take a moment and "get real" with our readers. We enjoy porn… we love it (obviously) and think it makes for a great distraction from the real issues that sometimes get you down. That being said, we at Grooby Productions realize that there is a certain amount of responsibility that comes from being involved in the porn world, and part of that is helping promote and encourage people to view people as… people. Nowhere is this more apparent than the Transgender porn industry, where it is so easy to objectify and forget that those involved in it are actual, real individuals.
Now, we're not going to claim that we're changing the world or becoming the foremost activists in the Transgender world, there are plenty of awesome individuals doing that. Still, we hope that we can help bring some real, true awareness to some of the top news stories that involve and affect the Transgender community. Please visit The Grooby Post and check out our stories there. We always appreciate tips and are looking for writers and contributors as well so please visit the "Writers and Articles Wanted" page there and let your voice be heard!
Thanks to all of our readers here and thank you for taking a little time out of your day to realize that there is more to the Transgender community than just porn… a lot more!
Sincerely,
Grooby Productions