Lucia Matthews (previously known as Lucia Miel) becomes the third girl to be backed by Shemale porn giant Grooby Productions with the launch of her new Official Site! Hopefully some of you got the chance to meet Lucia Matthews this last Thursday at the Blue Moon Nights T-Party event. I have never had the pleasure of meeting Lucia personally but from what I know if her, she sounds like a very fun and vivacious person to be around. Although Lucia may be less well-known than fellow label-mates, Hazel Tucker and Amy Daly, I think she's been in the porn game for about the same time, if not longer than both of them.
I've been hearing rumors that a site was in the works for Lucia for a while now, and now that it's finally here, of course I went right on over to check it out. The first thing I noticed is right there at the top, is the header, 'TS Lucia: The Sex Addicted Shemale'… Something tells me that I'm really going to like this girl! Lucia's Official Site is a great match to her personality… fun and flirty. Our congratulations to Lucia Matthews on the launch of her new Official Site and I hope you'll come give it a look!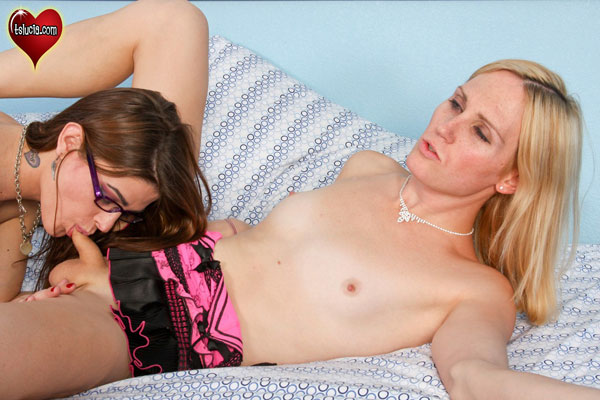 COME CHECK OUT THE NEW OFFICIAL SITE OF SHEMALE STARLET LUCIA MATTHEWS!