Actually, Victoria Holyns doesn't really need to 'get glam'. I think she's pretty much naturally glam and always looking like a million bucks! That being said, I totally love these shots of her draped in this orange fabric and showing off that beautiful body of hers!
Victoria Holyns may not be a British Tgirl, but she is from across the pond. Victoria is actually French and I don't think I've ever wanted to hear a girl's voice more than when I discovered her. I've always had a thing for girls with accents and I'll bet that this French Shemale has one silky smooth voice that is so sexy when she's speaking French!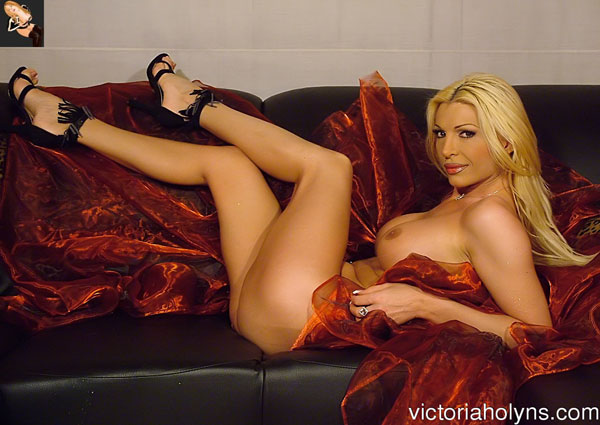 COME CHECK OUT MORE FROM FRENCH SHEMALE VICTORIA HOLYNS HERE!