Looks like Zoe Fuck Puppet is getting herself geared up for the Halloween season with this new set of hers, modeling some flaming red hair that she somehow pulls off while still managing to look sexy. This has got me kind of curious about just what Zoe is going to do to top this look come October 31st…
Whatever it is, you can bet that this British Tgirl's big, hard cock is going to be prominently on display… Zoe is always horny and that cock of hers seems to be permanently made out of marble. Even the soft caress of a a sheer black stocking can't tame this beast… in fact, I think it makes Zoe's cock even harder if anything!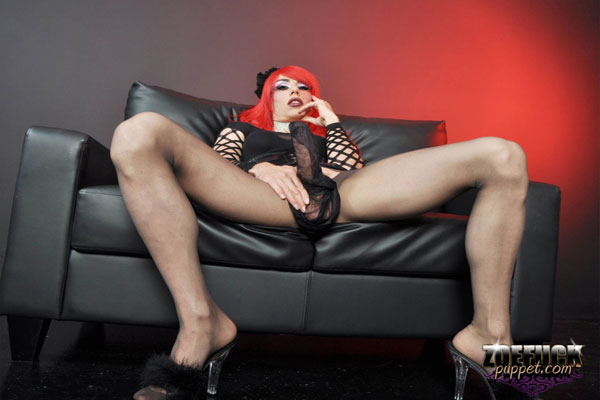 COME CHECK OUT MORE FROM BRITISH TGIRL ZOE FUCK PUPPET TODAY!