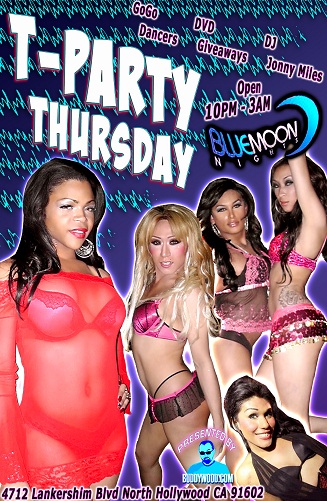 Another Thursday is upon us and that means that the go-go dancers of Buddy Wood's T-Party are ready to shake their asses and bump and grind all night long on the dance floor! 2010 Tranny Award Winner, Sheeba Starr is making her final appearance at the club before heading back out East so if you love lusciously, big T-girl booty, swing on by and get a load of her!
Also working the poles tomorrow night are the beautiful Aliize, Jazlene, Denise, and new girl, Miranda! It's gonna be a blast so come on by, have a couple of drinks, and chat with some of today's top Shemale Pornstars!
COME CHECK OUT PICTURES OF PAST T-PARTIES AT BLUE MOON NIGHTS!