There is absolutely no doubt that Mistress Helga loves being serviced by her stable of British Tgirls and I, for one, just think that we're pretty damn lucky to be in on the action at Strap-On Helga! Whether she's making her horny slaves clean her collection of massive dildos and strap-ons or having them lick her clean with their tongues, you know that in the end, Helga is going to get turned on and just have to give her girls a taste of her hard cock!
You'll often find one of Mistress Helga's Tgirl slaves with her legs in the air, getting her ass pounded by Helga's unflinching strap-on… and of course, they love it! There's nothing that these girls love more than getting filled up and pleasuring their Mistress while getting fucked!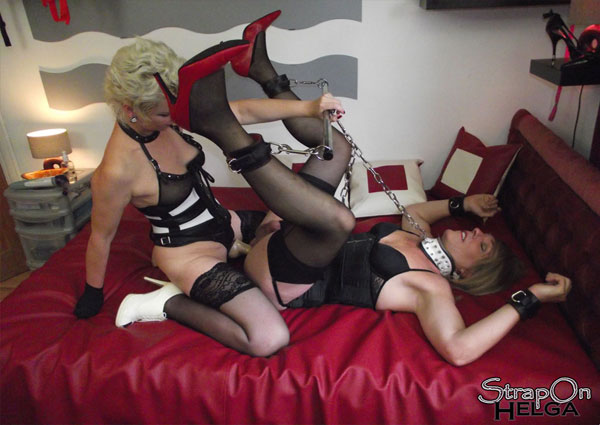 COME CHECK OUT MORE FROM STRAP-ON HELGA ON HER OFFICIAL SITE!