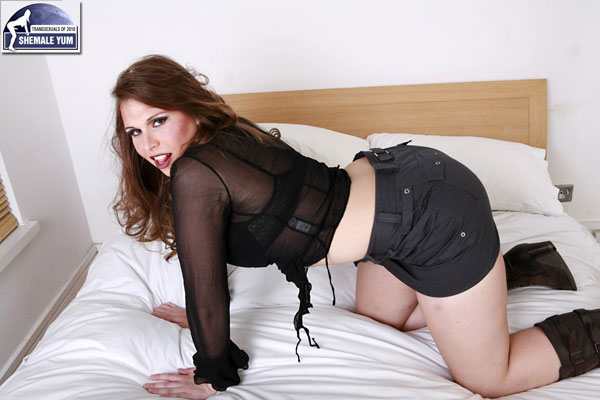 British Tgirl Samantha made her third appearance on Shemale Yum back in 2010 and before that in 2007. I think you'd be pretty surprised at the difference a few years can make in appearance and I'll say this, the difference between now and then with Samantha is pretty remarkable!
I think Samantha definitely has much more of a 'sexy' look and feel to herself now, and she looks pretty comfortable in front of the camera now too. I think her confidence may stem from her big tits that seemed to magically sprout over her three year hiatus… wouldn't you just love to get your hands on those globes of this beautiful British Tgirl?
COME CHECK OUT MORE BEAUTIFUL BRITISH TGIRLS ON SHEMALE YUM TODAY!