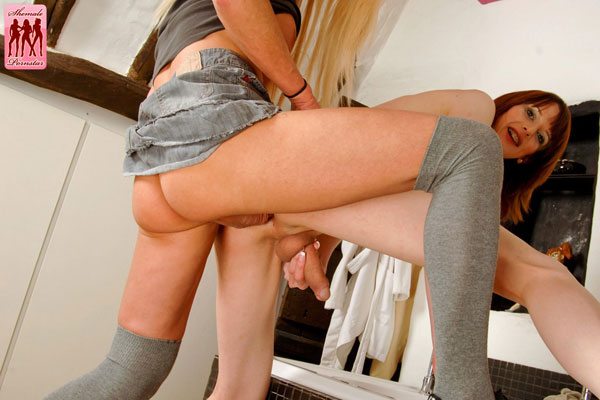 Can you guess what other British Tgirl is rocking Sammi Valentine's lovely ass on Shemale Pornstar? If you said, 'Joanna Jet' then you are 100% correct. Actually, to be honest, I am pretty proud of myself because I started looking through the pictures before I read the set title and I knew right away it was her.
I suppose that when you're as famous as Joanna Jet is, it's pretty hard NOT to get recognized, even it is is just an ass and leg shot of you fucking some horny British Tgirl! Anyway, if you love either, or both, of these British Tgirls, make sure you check out this awesome set on Shemale Pornstar! There are not too many other girls who fuck like Joanna Jet does, and I think Sammi Valentine loves every single second of it!
WATCH SAMMI VALENTINE AND JOANNA JET FUCKING ON SHEMALE PORNSTAR!