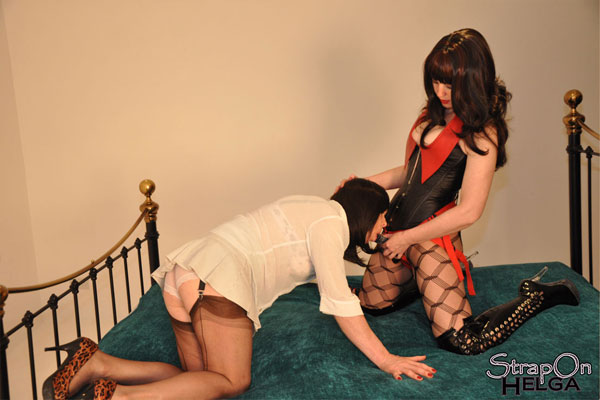 I'm sure that some British Tgirls will be waking up to a day packed with fun with Strap-On Jane and Strap-On Helga this year. Doesn't Helga look just beautiful in this red and black corset… what a perfect outfit for some pre-Christmas fucking, right?
Helga and Jane just love strapping on their big, fat, plastic cocks and entertaining some horny British Tgirls! Forget unwrapping presents this Holiday, these two Mistresess just want to tear off the clothes of their sissy sluts and use their strap-ons to do some damage!
STRAP-ON JANE AND STRAP-ON HELGA SPREAD SOME CHRISTMAS CHEER!