British Tgirl Jordan Jay made her third appearance at Shemale.XXX recently, and as always, a stunning return it was. The last time we saw Jordan Jay on the site, she was dressed rather casually in some tight jeans and a loose top. This time, Jordan Jay spices things up with some sexy lingerie that just screams, VA-VA-VOOM!
And, for all you blokes who don't know what that means, let's just say it is short for, 'I am in the mood to get fucked', which is what I can imagine Jordan Jay is thinking during this Shemale.XXX shoot. What else can you believe when a girl like Jordan Jay is all dressed up in her lingerie and sporting a big, hard cock? Surely sex is on the brain somewhere in there!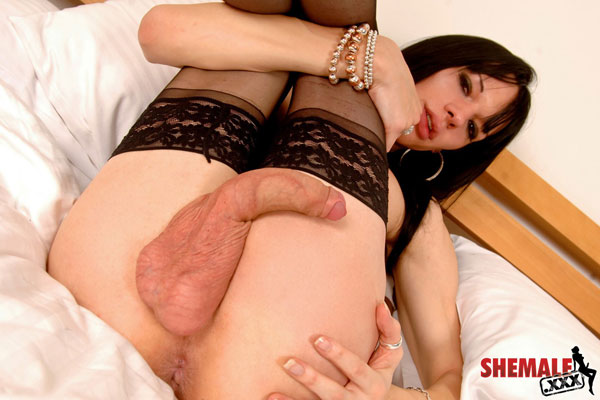 COME CHECK OUT MORE BRITISH TGIRL JORDAN JAY AT SHEMALE.XXX!