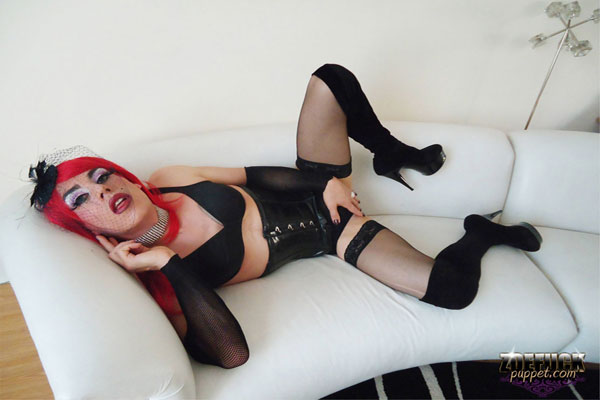 British Tgirl Zoe Fuck Puppet must be in a colorful mood for this new shoot on her Official Site. I have to say, not too many girls could pull off the color red and look freakin' hot doing it besides Zoe! I love this whole look with the bright red hair, waist cincher, and black boots. Zoe must have a little bit of an exhibitionist streak running through her to be stroking that Tgirl cock of hers right in front of her open window!
I wonder if there are any neighbors that can appreciate a good view! I know if I lived next door to this British Tgirl, and caught her pulling out her cock, I'd pull up a chair, grab some binoculars, and settle in for one hell of a show! Who knows, maybe I'd even have the courage to head on over and see if she would like a hand…
COME WATCH BRITISH TGIRL ZOE FUCK PUPPET GIVE A LITTLE SHOW HERE!