Strap-On Helga has found herself two British Tgirls who want to take up the challenge of getting fucked with one of Helga's big cocks! These two girls are actually pretty attractive if you ask me, and although they seem a little bit camera shy at times, you can definitely see enough of them to know that they must feel like pretty, feminine girls at the hands of Mistress Helga!
I think this girl in the black seems to be a particularly good looking Tgirl and I just wish you could see more of her face in this scene. She certainly has the slim build that any genetic woman would be proud to have and I love the way she eagerly slurps on Helga's cock before getting her own Tgirl cock sucked by her companion.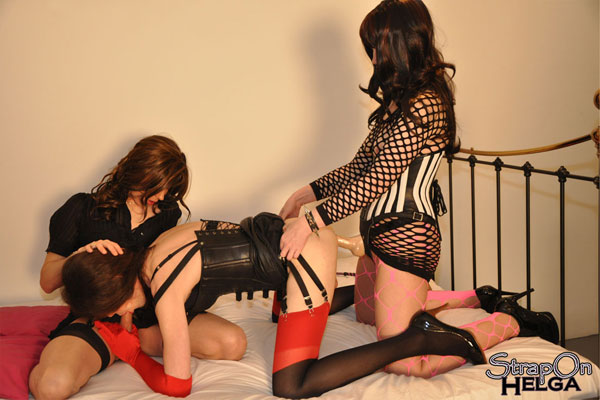 COME CHECK OUT MORE BRITISH TGIRLS GETTING FUCKED ON STRAP-ON HELGA!